WELCOME TO VIALLON
At the gates of Ardèche, taste the charm of wild nature.
In a soothing environment in the heart of the Parc du Pilat, in the middle of the wine route and orchards, come and discover 'Le Viallon'.
For your holidays, your business trips or simply for a weekend, we offer two accommodation options:
A stay in guest rooms to enjoy the charm, the tranquility of the region and all that the surroundings have to offer.
The rental of spacious cottages with private terraces next to a large heated swimming pool for family holidays or with friends.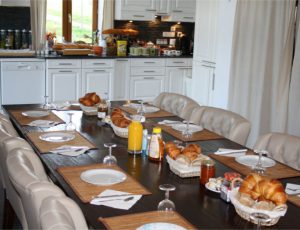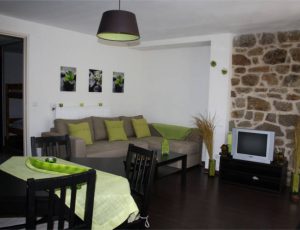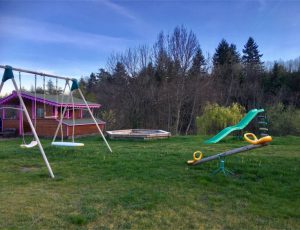 DISCOVER THE VIALLON
Near the Route du Soleil, in the Pilat Regional Natural Park, on the border between the Loire and the Ardèche, in a very diverse environment, enjoy a change of scenery.
Located in Veranne, Le Viallon welcomes its guests in a building over 100 years old, located near a river, in a quiet area, in a rural, wooded area, between mountains and hills.
Nearby, all the necessary amenities are present to make your vacation a real success (supermarkets, bakeries, pastry shops, butchers, fruit and vegetable GAECS and even cellars to taste the wines of the region (Condrieu, St Joseph, Côtes Rôties …)).
Many outdoor activities are offered in the surrounding area with, among other things, off-road scooters, rentals of electric mountain bikes, kayaking canoes, marked hiking trails …
Open to all, the establishment is easily reached. The motorway and St Clair Les Roches station (the closest) are +/- 25 minutes and Lyon airport is one hour away.
THE GITES:
TERRACE
VERANDA OR AWNING TO PROTECT FROM THE SUN
GARDEN LOUNGE
BBQ
THE GUEST ROOMS:
TOWELS / BED LINEN
PRIVATE BATHROOM AND TOILET
BREAKFAST INCLUDED
BOOKS AND GAMES AVAILABLE TO GUESTS
THE EXTERIOR:
HEATED SWIMMING POOL WITH PADDLING POOL
CHILDREN'S GAMES
CAR PARK
HIKING TRAILS NEARBY
SPOKEN LANGUAGES:
FRENCH
DUTCH
ENGLISH
GERMAN
SPANISH
GOLDEN BOOK
J'ai réservé 2 chambres pour notre famille pour les 40 ans de ma femme !!! Que dire de plus !!! Les propriétaires sont super cool …les chambres propres et magnifiques….petit déjeuner la classe !!! la famille a apprécié sur tous Donc n'hésitez pas d'y aller vous ne serez pas déçu !!!!
Mooie en verzorgde B&B van nederlands-frans echtpaar rustig gelegen midden de natuur van het Parc naturel du Pilat ten zuiden van Lyon. Niet al te ver van de afritten 10 (Condrieu) en 12 (Annonay) op A7 autoweg, waardoor ook ideaal voor een tussenstop op weg naar het zuiden. Goed uitgangspunt voor bezoeken aan Lyon, Vienne, Valence en de wijngebieden van de Noordelijke Rhône. Onbeperkte wandelmogelijkheden met wijdse panorama's. Uitgebreid ontbijt. Kamers voor 2 en voor 3 pers. Ook 3 gites. Dir
Lieve Elodie, Geurt & Thalita Wederom kijken wij terug op een heerlijke zonnige vakantie bij Le Viallon, de gastvrijheid van Elodie & Geurt, het huisje La Salamandre met zijn veranda, het zwembad, de prachtige omgeving met vele wandelroutes enz. Maar bovenal het plezier wat de kinderen hadden met Thalita, de bonte middag, de unieke momenten met andere vakantiegangers. Kortom een vakantie met alleen maar hoogtepunten. Dank jullie wel voor de geweldige gastvrijheid en tot volgend jaar !